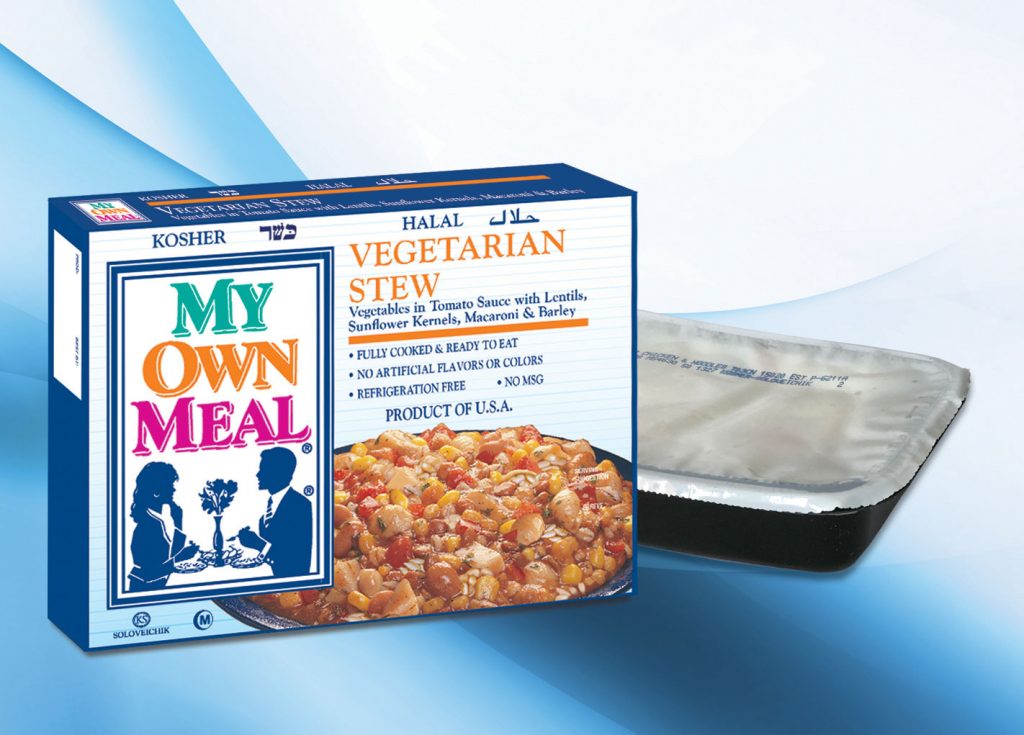 MOM's Kosher Prepared Meals for Institutional Needs
Institutions with a both a consistent level of Jewish clientele and with a fluctuating population will find My Own Meal® glatt kosher meals in 10 oz (283g) trays to be a perfect solution to meet religious dietary needs.
Fast Delivery Turnaround
My Own Meals focuses on processing an order and shipping it either the same or next shipping day. We ship Monday through Thursday via UPS (United Parcel Services) or by a commercial trucking service for larger pallet orders. Within a few days, our kosher meals arrive and are ready to use.
Quick and Convenient Kosher Meals
Just Heat and Serve
My Own Meal® kosher prepared meals are packaged in convenient plastic trays that can be heated in the microwave oven for about a minute by venting the corner and putting the meal back into its box. Even though the sides of the box will open from the escaping steam, the double wrapping rule will be maintained.
Open the carton
Vent the corner of the tray by pulling back slightly on one corner
And then return the entire meal tray to the carton with the vented side inserted first.
To heat large quantities at the same time, some institutions use vertical steam tray units, or place them into hot water. Contact our management team with questions about how best to heat them within your particular setting to maintain kosher status.
In case of an emergency situation within the institution, MOM's shelf stable meals are fully cooked and can be consumed at room temperature, although meals always taste better hot. We taste test every batch of our meals at room temperature before shipping them to ensure that they taste delicious, even when consumed unheated.
Ambient Temperature Storage
Storage is simple and convenient. Just keep them in dry storage at ambient temperatures. MOM's kosher prepared meals do not take up valuable and very limited refrigerator or freezer space. In fact, they should never be stored in a freezer, under cold refrigeration or at temperatures over 80°F (26°C). This could damage the packaging or the quality of the kosher meal itself. We developed our recipes with shelf stable storage in mind.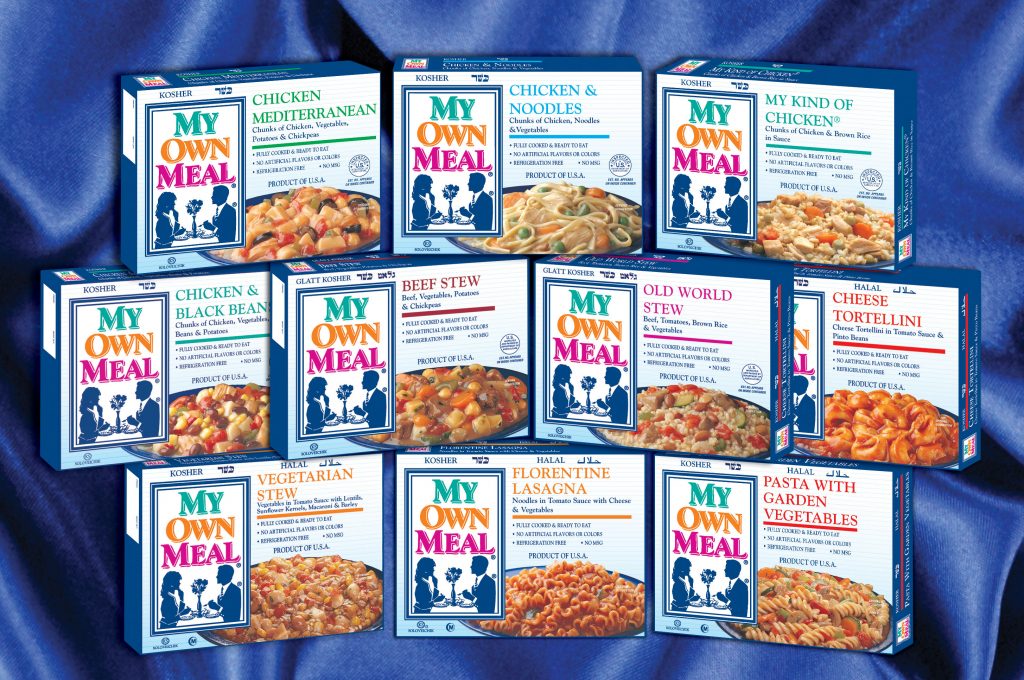 Variety of Kosher Prepared Meals for Menu Planning
We offer ten tasty kosher My Own Meal® varieties available in 10 oz trays.
Four are vegetarian meals, and are dual certified both kosher and halal to help keep SKUs down while satisfying additional dietary needs.
Six of our recipes are glatt kosher meat meals.
Five meal varieties are gluten free and celiac friendly.
See our Meal Descriptions for more information.
Resources Available for Menu Planning of Kosher Meals
The My Own Meals management can assist in menu planning ideas and alternatives. For additional information, see the following article from: Food Technology magazine, Institute of Food Technologists, July 2000, Volume 54, No.7, Getting Religion – For Your Products That Is, by Mary Anne Jackson.
Technical Services and Support
Our knowledgeable technical team can assist with menu planning and preparation services. We can help you implement practical solutions to your specific dietary requirements and operational environment.
For more information about preparing meals in an institution, see Preparation Alternatives for Institutions.
Also refer to our Frequently Asked Questions page to learn more about the double-wrapping rule, How can we double wrap meat meals to cook them in a non-rabbi-supervised microwave?