Thank you for joining us at our new blog location and please share our stories with friends through Twitter, Facebook and other social media. You can also email us with comments or article ideas.  During our next few blogs, we'll share some of our stories about building My Own Meals, facing challenges, surviving business ups and downs, and implementing strategies leading us to become recognized leaders in several product areas.
Jumping In: Food Entrepreneurship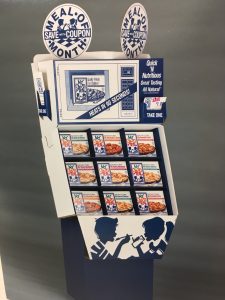 Like many other entrepreneurs, we discovered that our first market entry into the food start-up business was not the perfect business model we had hoped it would become, proving to be more costly than we had planned.  Logic suggested that using all the business experience we built over a decade should have prepared us for the rigors of daily food company entrepreneurship!  Yet with the tenacity derived from being both a mother and entrepreneur, I pressed on.
Building Food Startup Experience
After all, didn't I bring relevant experience from Beatrice Foods Co as both a corporate executive and an operations executive from Beatrice's Swift-Eckrich subsidiary?   And it wasn't just me; we had a tested team from Beatrice and big CPA firms, and sales and marketing executives; we even set up our own advertising agency. Wasn't that the best way to start-up a food business?
Not All Food Company Planning Is the Same
Maybe, but Corporate and Operations Planning at one of the, then, largest international consumer products companies in the world is very much different from planning for how to survive and then grow as a small business, especially as a food start-up.  Worrying about the competition at Beatrice meant having meetings to discuss strategies financed by a corporate budget, whereas at a food start-up, it meant meeting competitors in the stores and finding investors to believe in us.
Seizing New Opportunities
As we would learn over the subsequent years, sometimes planning for a food start-up company simply means recognizing an opportunity when it comes along, and then knowing how to capitalize on it.  That is where all of our experience provided the most benefit.  Pursuing these potential opportunities is risky, sure, but if an entrepreneur developed a foundation of business and contacts, that new opportunity can, instead, become part of the building process.
In our future blogs, we intend to share more experiences as a food company start-up innovator and some of the reasons we shifted directions along the way.  To thrive, we had to maneuver forward while keeping our vision toward the possibilities.  And we found that it was indeed tough to endure in those early years where, as incredulous as it may seem, big company brand-name competitors felt threatened by our little fledgling food business.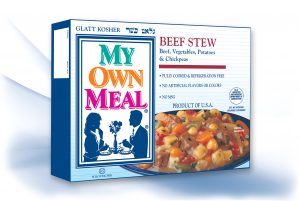 Read more About My Own Meals.
The old adage, "If it were that easy, everyone would do it" became our motto because at the time, nobody was doing it.