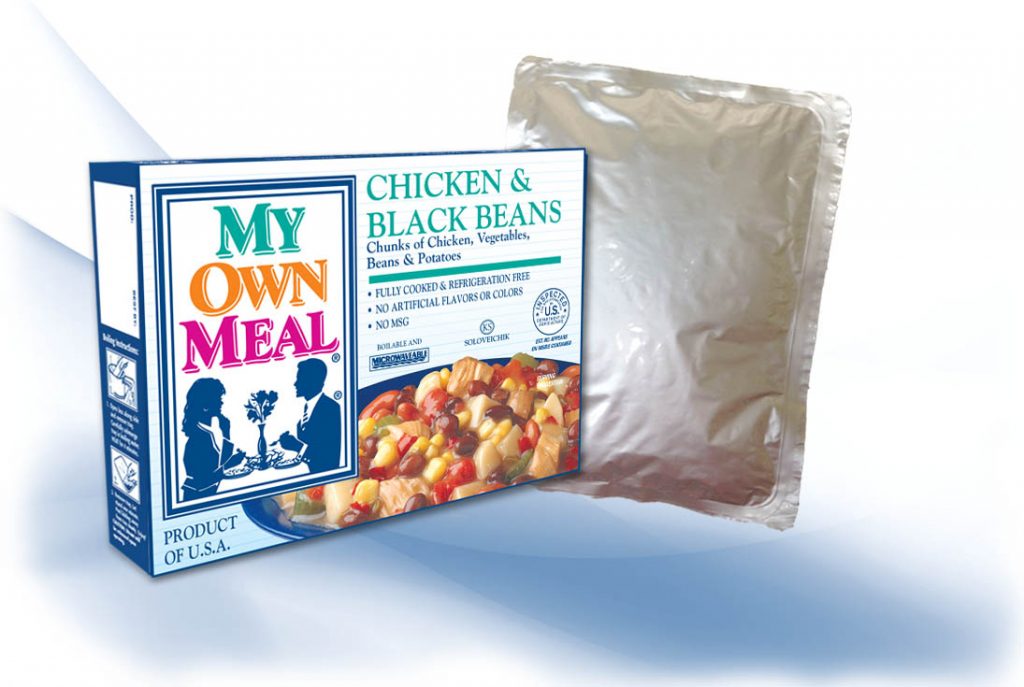 Packaging

Each 227g foil food pouch is packaged in a cardboard box with consumer graphics and a photo of the product on the box

Kosher Certification

Organization of Orthodox Kashruth Supervision, Est. 1957

Suggested Markets

Military, Emergency

Production & Best By Coding

Production code is Julian date printed as: YDDD.
Best by date shows the Month and Year of manufacture: MM/YYYY.
Best by date is five (5) years from production date.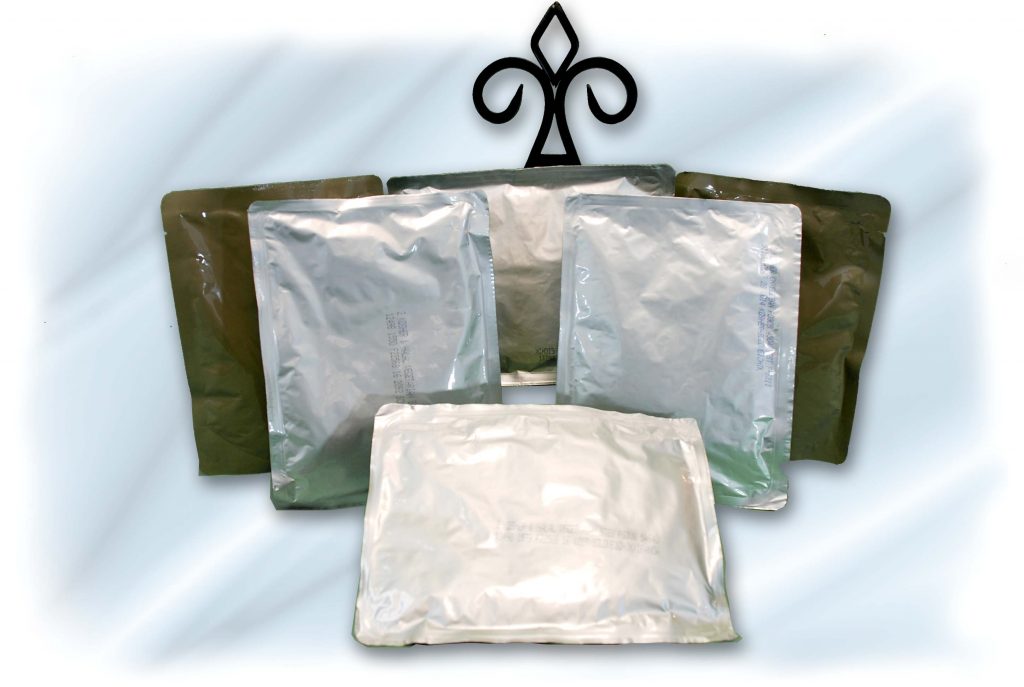 Foil 8 oz Food Pouches (227 gm)
Flat, easy to pack
Meals are fully-cooked and ready-to-eat
No refrigeration needed to store
Place in hot water container to reheat
Up to five year shelf life from date of manufacture
Perfect for campers and travel
Every package has a "Best By Date" printed on it.