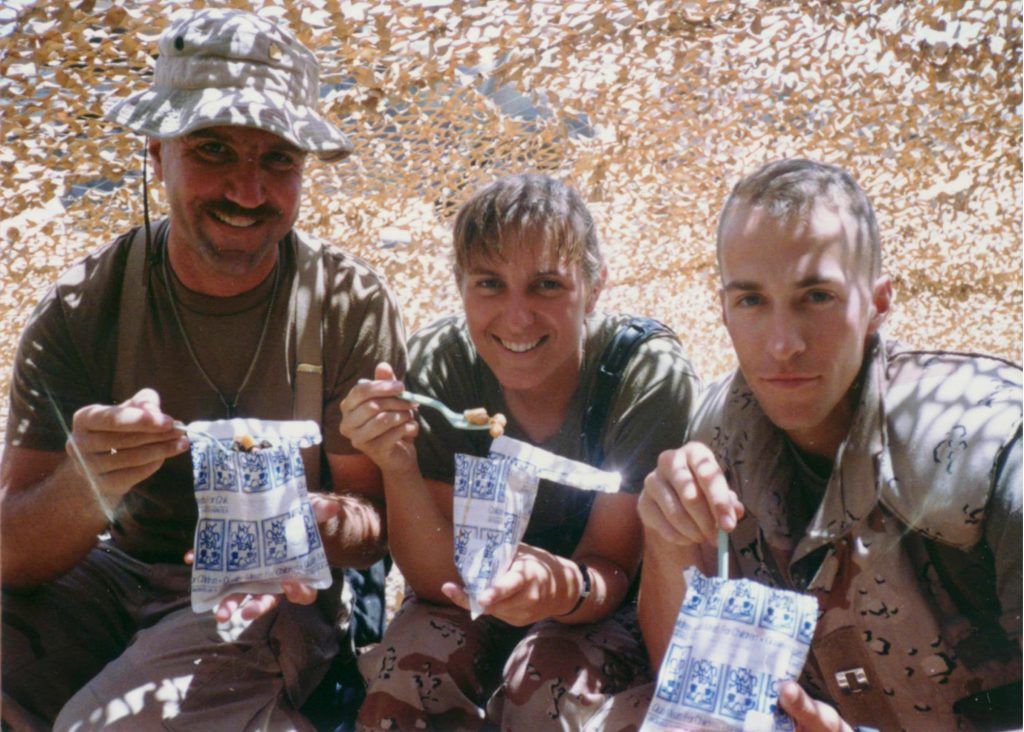 Generally in the United States, an MRE is one complete meal providing the essential vitamins, minerals and calories necessary to sustain an individual under high stress conditions. Usually three (3) MREs are issued per day. Soldiers and first responders come to mind!
Traditional US Military MREs
Traditional US MREs contain a variety of food items packed in printed generic, tan bags – clearly not the most consumer-appealing packaging. These MREs are produced in high volume and usually stored in warehouses for years before being issued for a soldier's dinner. Long-term shelf stability is important to our nation's success and security in anticipation and preparation for potential war and disaster.
However, when stockpiling for potential disaster is not required, fresher food is always preferable to the consumer.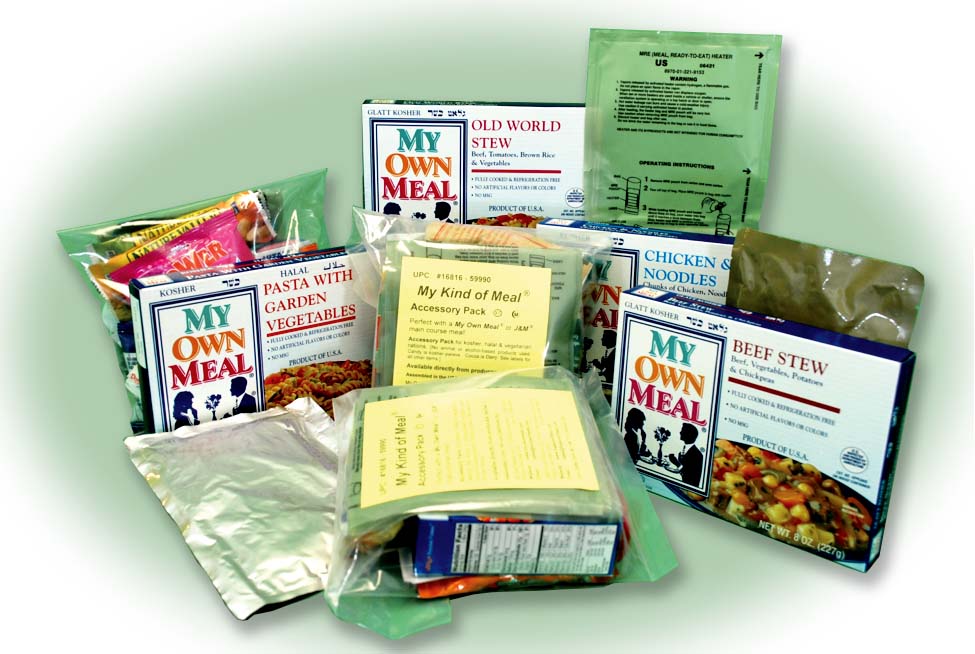 Innovative MREs with Consumer Packaging Appeal
With the intent to provide both fresher food items and a sense of home to those serving our country, My Own Meals' founder, Mary Anne Jackson, convinced the military to implement a commercial ration program.
Our 1996 commercial MRE début introduced My Own Meal® kosher MREs and J&M® halal MREs to American and Allied Forces with great success and consumer appreciation.
For almost two decades, My Own Meals supplied its kosher MREs as a vital defense contractor, shipping more than thirty (30) million MREs throughout the world in support of military operations.
Jackson successfully proved the competence and cost-advantage of utilizing the huge commercial food supplier network in the US, instead of military unique suppliers. When demand surged, the supplier network responded. When demand subsided, the supplier network pulled back to a state of readiness.
And with brand name, commercial graphics on packages of the food components in the MREs, soldiers enjoy the comfort of brands they recognize from home in every bite.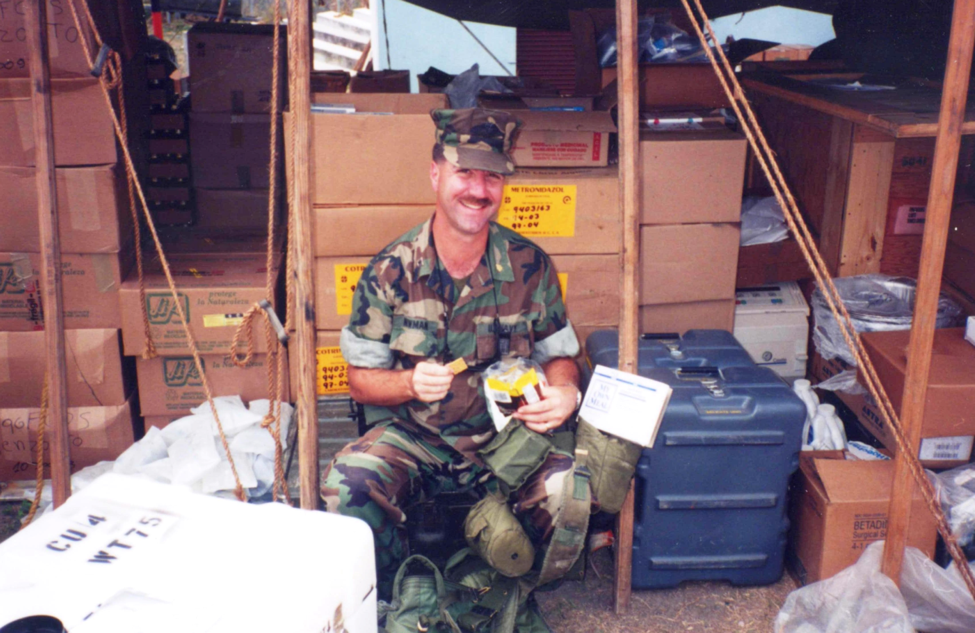 My Own Meal® Kosher MREs
One 227g MY OWN MEAL® foil pouch together with one bag of brand name, commercial accompaniments comprise each MY OWN MEAL® kosher MRE totaling 1200 calories. We found that using branded products increase their consumption and acceptability, even in the international market where specific brands may not be available.
The bag of accompaniments, labeled a My Kind of Meal®, contains items such as granola, nuts, dried fruit, cracker bread as well as condiments, a moist towlette and a flameless ration heater.
Including a flameless heater means that when time permits, a hot meal is possible, even in the most remote locations, under difficult circumstances. Heaters may not be used indoors, or in confined spaces as they emit hydrogen gas through a chemical reaction of water with the heating pad.

My Own Meal® MREs – Packed in one Master Box with two boxes inside
My Kind of Meal®
12 Accessory Packs per case
Certified Kosher
My Own Meal® Foil Pouch Meals
Each consumer receives one My Own Meal® packed in a 227g foil pouch. The six delicious beef and chicken meals include:
My Kind of Chicken®
Chicken & Noodles
Chicken Mediterranean
Beef Stew
Old World Stew
Chicken & Black Beans
Vegetarian meals are available in four tasty varieties:
Cheese Tortellini – Kosher Dairy
Florentine Lasagna – Kosher Dairy
Pasta with Garden Vegetables – Kosher Pareve
Vegetarian Stew – Kosher Pareve
My Kind of Meal® Accessory Pack
Each consumer also receives one Accessory Pack of brand name accompaniments such as:
Bagel Chips, Pita Chips, or Cracker Mix
Raisins, or Dried Fruits,
Dry Cereal, Granola Bars
Peanuts and Sunflower Kernels, or Almonds
Cocoa, Coffee, Creamer and Sugar
Salt and Pepper, Candy
Moist Towelette, Spoon and Toilet Tissue
Flameless Chemical Ration Heater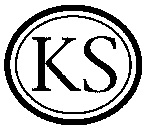 Each item is kosher certified by a kashruth agency and approved by the Organization of Orthodox Kashruth Supervision.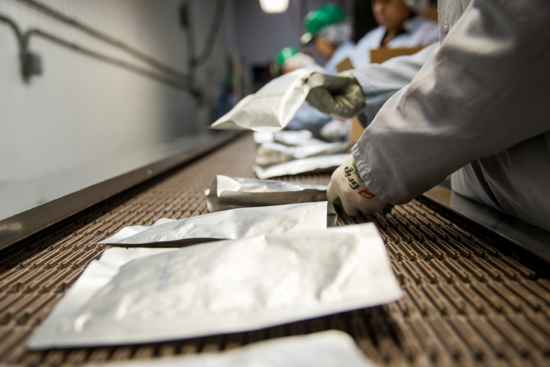 Immediate Response for Unexpected Demand
Occasionally, a customer has the time to plan consistent, high-volume deliveries over a fixed and long period of time. These buyers can require specific product formulations or menus.
However, most My Own Meals customers do not have the luxury of time. We are here to serve when you need us most. By relying upon the huge brand name supplier network, we are able to surge quickly. My Own Meals responds to deploying military units, unexpected military actions, disaster relief, and refugee assistance for both adults and children.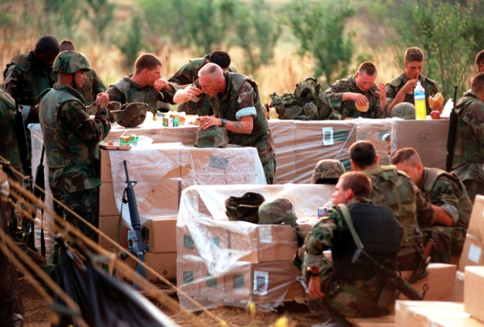 My Own Meal® MREs are intended for use within the year, not for long-term storage in anticipation of a need.  We ship from existing inventories, and then for larger orders, follow those initial deliveries with new assembly.
Pricing
See ORDER FORM to find current pricing and ordering information for our meals in 227g foil pouches.
For full Military Ration MREs, email us at: sales@myownmeals.com. We will send you the appropriate order form.
MREs are not always available for sale to the general public.