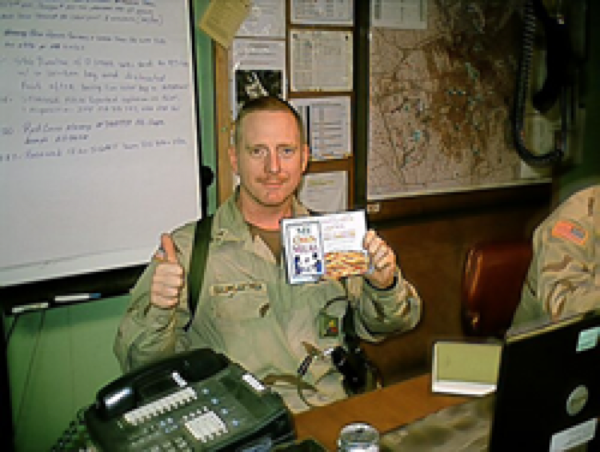 Military customers are challenging and distinctive business customers that require extraordinary care and attentiveness. Confidentiality is a substantial requirement for every sale. My Own Meals, Inc. has proudly been a defense contractor since the 1990's and values our role within this market niche.
MRE Meals (Meals Ready to Eat)
The product that is often in demand by the Military is the MRE. Each My Own Meal® MRE includes the US Surgeon General's required daily vitamins, minerals and nutritional value for active in-field use. Our role is to help keep U.S. soldiers nourished.
We do our job well by offering highly nutritious and delicious MRE meals, so that those who serve in the armed forces have the energy to perform well when protecting our freedoms.
Each My Own Meal® kosher certified MRE case has twelve (12) My Own Meal® brand meal pouches along with an accessory pack called a My Kind of Meal®, which is a bag full of brand name accompaniments. Each My Kind of Meal® bag contains snacks, cereal, crackers, fruit, served with caffeinated coffee and cocoa.
A full description of each MRE menu and our capability to surge on demand can be found on our MRE Product page.
My Own Meal® Shelf Stable Kosher Meals in Trays and Pouches for Government Needs
Institutions, field kitchens, or canteens on submarines and ships that are equipped for fresh meal preparation may require the use of only the My Own Meal® kosher meals in either the pouches or trays. My Own Meals responds and delivers directly from our inventories with care, consideration and fast turnaround.
Easy to Order
US Government personnel and US Military personnel can order any of our meals through our GSA contract, Contract # GS-07F-0544W. They may also be ordered through separate contracts or via Government Credit Card, depending upon the requirement and situation at hand.